About us
Who we are and What we do
Cozy. Elegant. Reliable. We are focused on permanently recreate interesting features with high quality. We take pride in what we do and want you to feel good with it. We value your money, your time and your well-being.
The cozy ambience drills from an happy combination of elegance, modernity and prestige. Soft light reflects by glamorous framed mirrors. Quiet jazz and soul echos in the 3 rooms with different environments. The floor in large traditional wooden boards and bear walls in original stone, are the perfect frame for three dozen comfortable armchairs in the style Louis XIV, lined with velvet harmonious color.
Events
Private spaces up to 50 people
Matiz prepares specific and elegant solutions for several types of events and offers private spaces up to 50 people. We are totally flexible on the preparation of the goals of each event, on the program setting, and on the selection of activities. The definition of costs and conditions for each event are always personalized. We know that each case is unique, and we are ready to respond effectively to every need.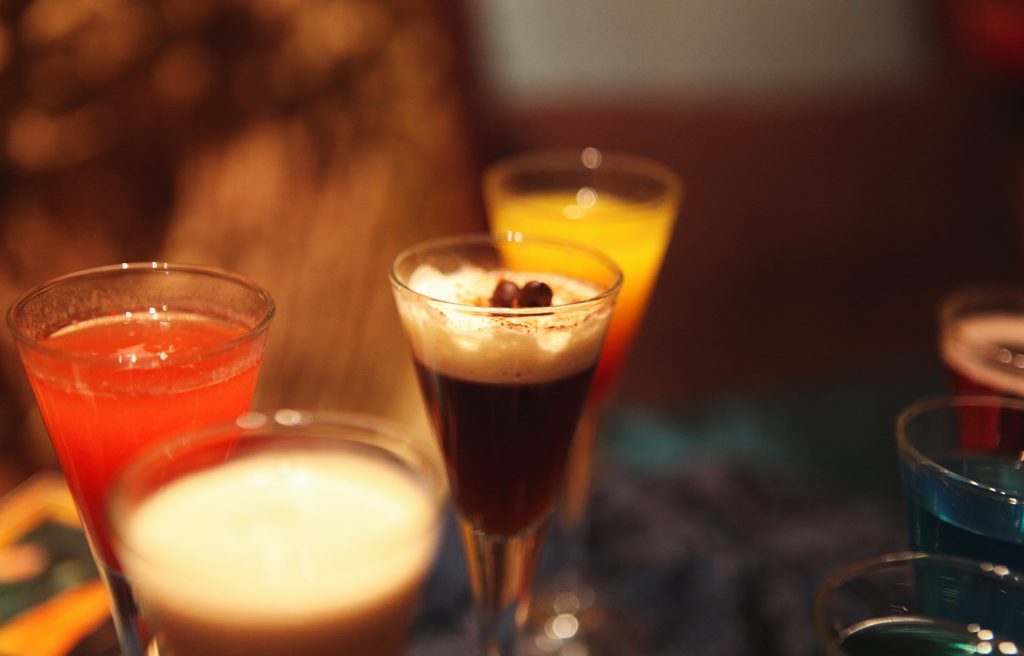 Our menu
Exclusive brands and primium produts
We produces all the world's classic cocktail recipes and a wide range of signature cocktails. We are present in the most important lists of the "best cocktail bars in Lisbon". Our motto is 'Quality and Refinement', achievable by our selected string of spirits from exclusive brands of Vodka, Rum, Bourbon Whiskey, Tequila and Gin, which we import from the most recognized independent and traditional brewers all over the world and from local partnerships with differentiated artisanal beer brands and table wines.
Online Shop
We are reliable Independent importers and distributers
We handle exclusive brands, internationally sourced, offering sustained, rare and small-batch products we love, from distilleries we trust, in order to satisfy the palate of the most discerning consumers. Our expertise in the business is among the highest. Our experience and trade relationships, allow us to effectively accomplish a high level service. Our products are currently in distribution in selected markets throughout all country supported by solid and responsive partnerships.
Reservations
Book a table
Booking online at Matiz Pombalina Cocktail Bar is synonymous of comfort and table availability guaranteed. Exclusive spots for groups, are only available at prior reservation system. Lower than 6 persons groups don't need a previous booking, and the accommodation is made by arriving order. For groups greatter than 6 persons vacancies tables are assured in advance booking system.